WINTER IS COMING TO YOUNGSTOWN!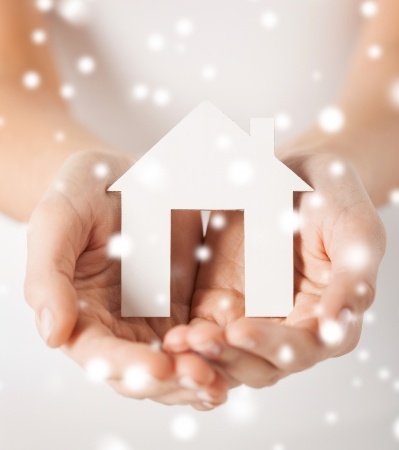 The weather is starting to turn ugly and before you know it, winter will be here along with the snow, ice and cold. This year's farmer's almanac is calling for an even colder winter then us Coloradan's are used to. Prepping your home for a Youngstown winter (winterization) is not only beneficial in keeping your electricity bills in check, but it's also important for keeping you and your family safe!
Why Winterize Your Youngstown, OH Home?
Winterization is a good way to help secure your home from potential repairs and disasters, such as fires, carbon monoxide leaks and burst pipes, that can occur in a home if it hasn't been properly maintained. Not only will you help protect your home through winterization, but you may also save energy and money. Heating isn't cheap, and energy bills tend to be higher when the temperatures drop. If your home has drafty windows or improper sealing you may end up wasting 5-30% of your energy usage, due to escaped air.
But it's not impossible to keep your energy bills consistent and your home warm this winter. You can keep your Youngstown home warmer, more energy efficient and protected with just a few simple tricks that may save you $500-$1500 this winter. See our winterization tips below!
Tips to Winter Proof Your Ohio Home:
New windows and doors will cut drafts and lower energy bills.

A new storm door alone will reduce drafts by 45%.
If you can't afford new ones this year, get a window insulation kit. This can save you an average of $20 per window on your winter's energy bill.
Also, remember to caulk inside and outside of windows and along your baseboards. This helps seal air leaks and cut down on drafts.
Use weather stripping on your doors and use a draft snake. This not only keeps cold air out, but also helps keep warm air in.

Clean your gutters, drain hoses and water lines and insulate your pipes. This will prevent pipes from bursting and creating a potential flood in your home.
Insulate your home with fiberglass and seal your ducts if it's in the budget.
Run your ceiling fan in reverse (clockwise), it will help circulate the warmer air and can cut costs up to 10%.
Watch your thermostat! 50-70% of your heating costs are spent on heating and cooling. If you can invest in a programmable thermostat you can save up to a $180 dollars a year!
Change your furnace filters. Dirty filters cause high energy demands and control mold, bacteria, pollen and airborne particles, which can spread the nasty germs that cause colds and the flu. It's a good idea to replace them at least once a month during the wintertime.
Keep your water heater at 120 degrees, using a water heater blanket can aid in this. Lowering energy usage 6-10%.
---
THIS BLOG claims no credit for any images posted on this site unless otherwise noted. Images on this blog are copyright to its respectful owners. If there is an image appearing on this blog that belongs to you and do not wish for it appear on this site, please E-mail with a link to said image and it will be promptly removed.